CORPORATE EVENTS
Event organizers for corporations love the value that TSS can help bring to their events and brand.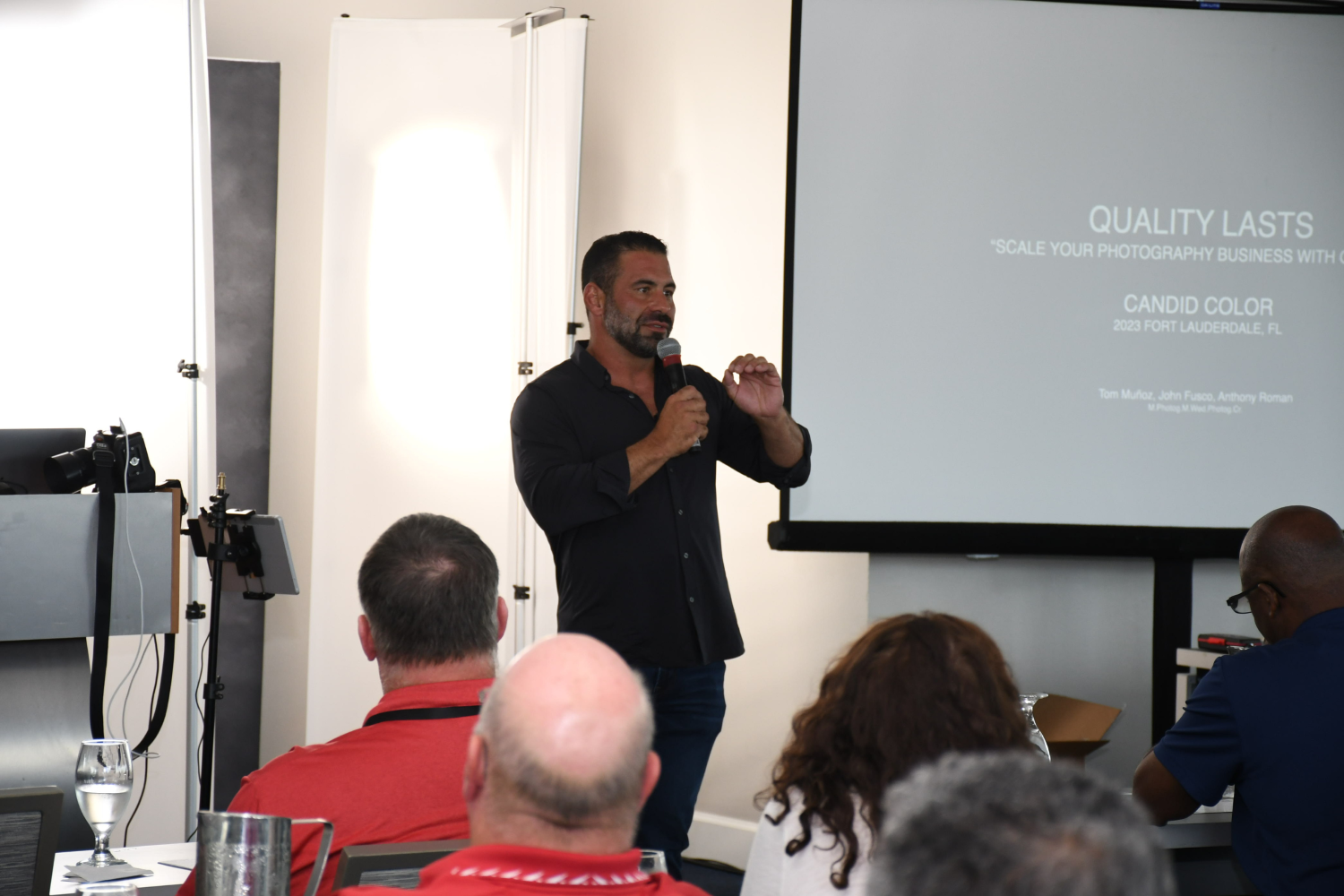 HOW IT WORKS
OUR PICTURE DAY PROCESS
While our event photography procedure can be tailored to your preferences, we recommend adopting our tried-and-tested Tap-a-Face approach detailed below.
1
IMAGE CAPTURE & DATA ENTRY
After photographing your attendees, their image is instantly uploaded to the cloud. Participants can then identify their image on a tablet and input their contact information.
2
REAL-TIME IMAGE UPLOAD
As photographs are taken, they're instantaneously uploaded, allowing for on-the-spot image previewing and social sharing.
3
SWIFT GALLERY ACCESS
Moments after images are uploaded participants receive a link directing them to their personal image gallery for immediate viewing.
SERVICE HIGHLIGHTS
Discover how we elevate your corporate event photography experience.
Brand Enhancement
Event organizers from corporations, universities, and professional sports teams recognize the immense value TSS brings to their brand and events.
Custom-Branded Products
Showcase your brand or sponsors' logos more prominently with our tailored products.
Revenue Opportunities
Offer branding space on our products as an additional revenue stream for event organizers.
Advanced Data Collection
Our sophisticated methods collect crucial attendee contact data to support your initiatives.
Face Finder Technology
Swiftly connect attendees with their personalized images.
Event Organizer's Portal
Optional portal can be created to allow the selection and download of PR and complimentary images.
LOOK NO FURTHER – GET STARTED NOW
We are available to answer any questions you may have. Simply click on the "Contact Us" button to send us an email.